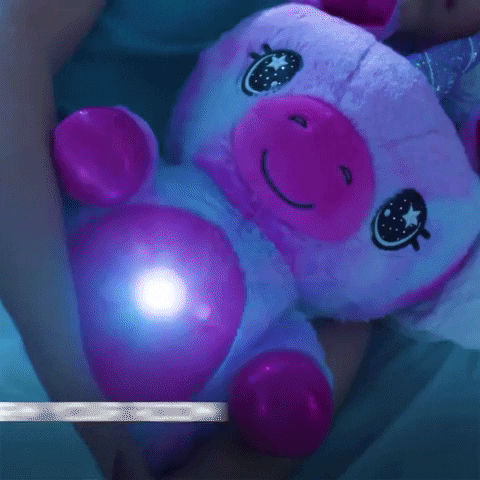 ⭐ Turn your room into a starry night sky

Kids are adorable, and so is this Stuffed Star Light Projector that makes children cuddle it for its beautiful look the whole day.
 Even amazing is that it opens a world of the stars and the moon revolving in a circle, making the kids realize how beautiful this universe is.
🛌🏻 No more Bedtime Battles
Getting your child to go to bed is not always easy. Say no more to your child's night-time struggles with Stary Belly. Make bedtime cooler, calming, and way more enjoyable for your child by bringing the starry sky into their room! No more use of harmful screens.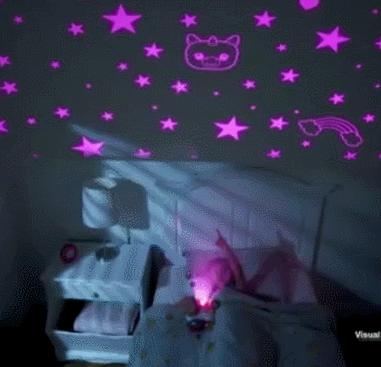 💨 Say Goodbye To Nightmares
As a parent, nighttime struggles with kids are certainly real. Stary Belly will make them want to drift away to sleep at night by projecting its calming light.
 🌈 Calming And Soothing Sleep
It creates a magical and mesmerizing scene of the starry sky to take your kids' breath and energy away! Your child will sleep among glowing images and stars.
 A Rainbow Of Colors: Your child will love cuddling with their plush friend day and night.
💡 No More Fear From The Dark
When the lights go out during the night, Stary Belly will always be there to calm their fears and project beautiful starry shapes and stars that will comfort their minds and quickly put them to sleep!
🛎️ Six different colors
Star Light Projector is designed to provide your kids comfort through the day, whilst making them want to drift away to sleep at night as the teddy emits a calming night sky through its built-in projector. Simply pressing on the belly changes the light to six different colors.